Welcome to our new website for Reo-Pure™ systems and products.
In the near future we will be updating this site to include additional pages and features
to provide you with up-to-the-minute, in-depth product and sales information.
Thank you for visiting us and please stop back soon!
We're more than a new R.O. equipment manufacturer... take a look!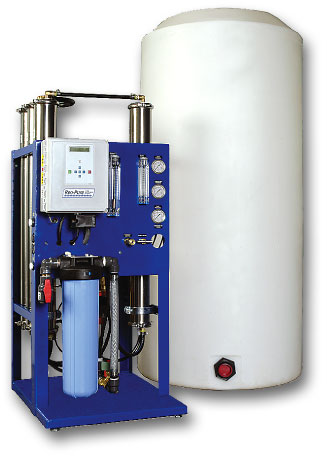 New Systems
• Residential Systems from 25 GPD to 200 GPD.
• Light Commercial Systems from 50 GPD to 1,750 GPD.
• Commercial Systems from 400 GPD to 18,000 GPD.
• Industrial Systems from 12,000 GPD to 360,000 GPD (8 GPM to 250 GPM).
• Custom Systems built to your specifications.

Upgrade Your Existing System
• Increase capacity, update to the latest technology.

Repair Systems
• Inspect, troubleshoot, and repair.

Lease/Rental Systems
• Lease or rent instead of buying.

Trade-In Systems
• Need something larger, or didn't buy a Reo-Pure the first time?

Maintain Systems
• Routine service and maintenance.

Used Systems
• May not be the newest model, but will get the job done!

Replacement Parts
• Large inventory of system components in stock, when you need them.
• Membranes, pumps, motors, valves, tanks, gauges, controls, filters,
and more... much more!


We told you we were more than just a new R.O. equipment manufacturer.
© 2005 Great Lakes International, Inc. - All rights reserved